Canton Historical Society
1400 Washington Street
Canton, MA 02021
All the information on this page
is from "Frank Leslie's Illustrated
Newspaper" of Oct. 29, 1870
STONING TO DEATH A YOUNG TEACHER
An outrage was recently perpetrated in the Town of Canton, Massachusetts, which would disgrace the savages of the Plains. A young woman, a Miss Barstow, in feeble health, engaged as a teacher in a public school, was deliberately stoned to death by four boys, whom, on account of unruly conduct, she had been compelled to shut up In the school building.
She proceeded to the schoolroom last Saturday to let them out, and after a slight reprimand she started to return. She had gone but a few paces, however, when she was brutally set upon by the boys, who appear to be a parcel of young reprobates, with sticks and stones, receiving such severe injuries that death Intervened in a few hours.
We give two illustrations of this lamentable occurrence--the attack upon Miss Barstow at the schoolhouse, amid the frightened children, several of whom had been kept in for misconduct; and her arrival at the house where she resided, too weak and helpless to sound for admittance, and her final fainting on the doorstep, where she was afterward found and carried into the house, where, surrounded by kind and Sympathizing friends, who did everything in their power to render her last moments easy, she passed away into a better world than this.
We are told that three of the young miscreants have been sent to the reform school.
If the facts as to the assault are as represented, the young miscreants should be subjected to the severest punishment known to the law, and there can hardly be a doubt that Massachusetts justice will take that direction.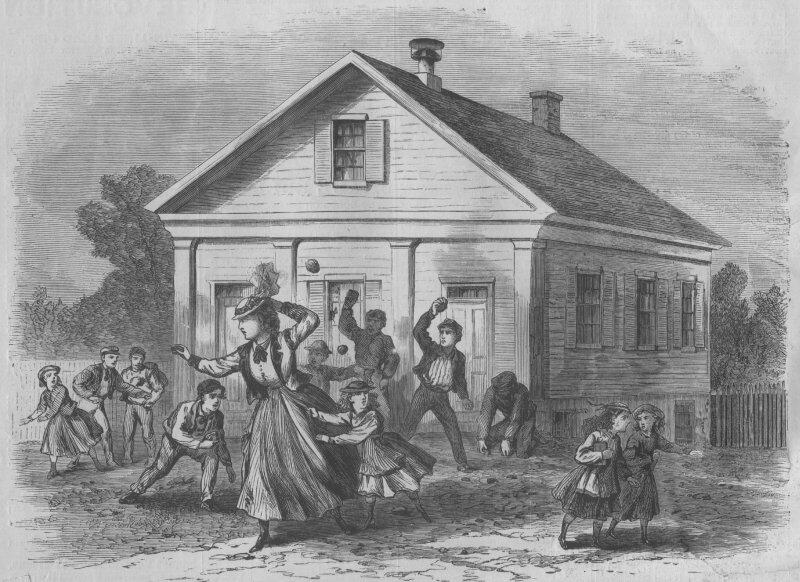 Massachusetts--Scene of the stoning, at the school-house in Canton,
of Miss Etta Barstow, by her pupils, on Saturday, October 8, 1870.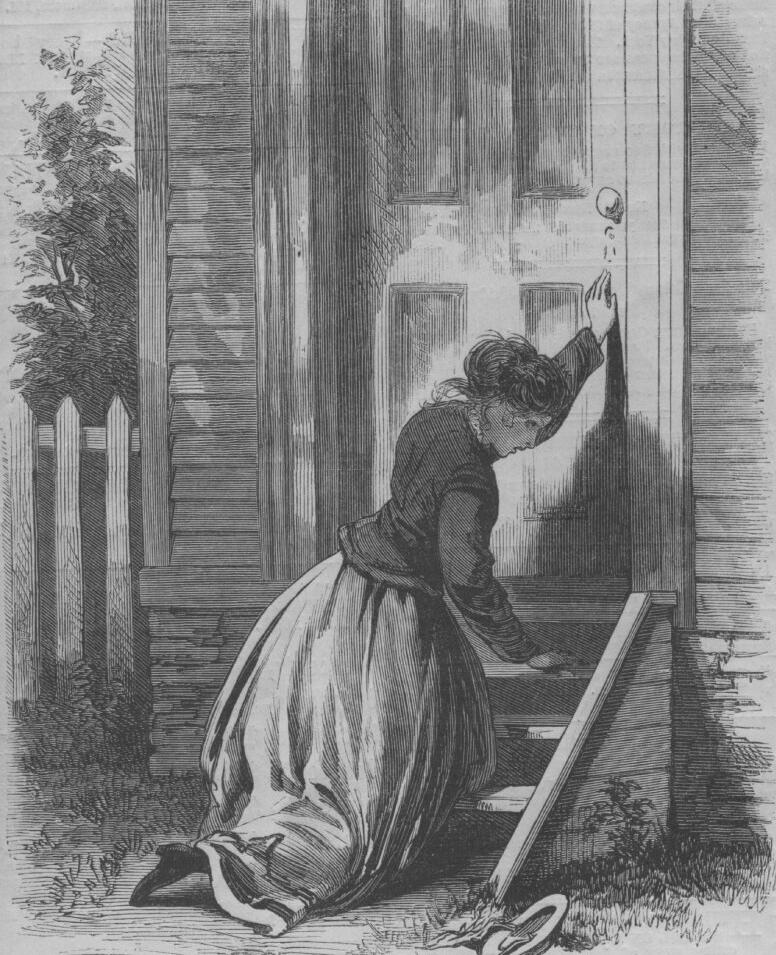 Massachusetts--The residence of Miss Barstow, in Canton, on the
stoop of which she was found in a dying condition.
Canton Historical Society HOME page
Click Here To View The Official Town Report On The Incident
Another Account From An Early 1970's Canton Journal
Created With Microsoft
Front Page 98
\