Welcome To The Little Red House Tour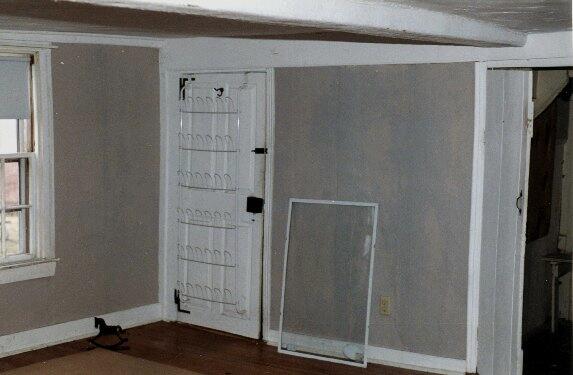 This picture is of the living room. The door to the left
is the main entrance to the room and still bears its
18th century hardware. The door to the right is a walk-in
closet which also contains a unique chimney structure
which is not original. More inside pictures will be coming soon.
Click on the picture to see outside views of the house.