Canton Massachusetts Historical Society
DEBORAH SAMSON
OFFICIAL HEROINE OF THE
STATE OF MASSACHUSETTS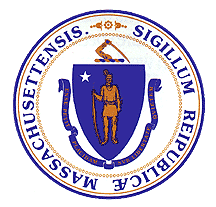 By: Patrick J. Leonard
On May 23, 1983 Governor Michael J. Dukakis signed a proclamation which declared that Deborah Samson was the Official Heroine of the Commonwealth of Massachusetts. Two news services stated this was the first time in the history of the United States that any state had proclaimed anyone as the official hero or heroine. It was another first for Deborah Samson.
Who was Deborah Samson? Why was she designated the Official State Heroine? And why, in 1985 did the prestigious United States Capitol Historical Society issue a commemorative medal in her honor?
Schoolmarm Deborah Samson was never mentioned among the beauties of her day when the topic of female pulchritude arose in the decorous social circles of Plympton and Middleborough, Massachusetts in the 1770's; but Private Robert Shurtliff was always mentioned in glowing terms as being one of the toughest, strongest, and most patriotic soldiers in the Massachusetts Fourth Regiment at the 1782 and 1783 campfires and taprooms of what is now known as West Point, New York. Shurtliff's physical endurance was legendary.
What no one suspected for quite a while, except possibly a tactful clergyman in Bellingham, Massachusetts, was that Deborah and Robert were one and the same person. And what a gal she was!
When Jonathan Samson, Jr. and Deborah Bradford were married on October 17, 1751, it was a union between a couple who were direct Mayflower descendants. In fact, Governor William Bradford was the great grandfather of the blushing bride; and the blond six foot groom had among his ancestors the famed but bashful Captain Myles Standish and his first wife Barbara Thorne; and the love birds John Alden and Priscilla Mullens of the "speak for yourself, John" legend when the then widowed Standish asked the much younger Alden to plead his suit with the fair Priscilla.
Things looked pretty good for Jonathan and Deborah when they were first married, but Jonathan sadly lacked the business acumen and willingness to work hard of his prosperous father, and the couple were soon living in poverty.
At least seven children were born to the couple, Jonathan III, Hannah, Elisha, Ephraim, Deborah, Nehemiah, and Sylvia, who was born when it was believed her father had been lost at sea off the coast of England in 1766. Deborah was not quite six at the time. However, recent research has proved that Jonathan was not lost at sea, he had abandoned his family and moved to Maine where he continued to live in poverty and where he died in 1811 and was buried in the paupers lot in a Fayette cemetery.
Deborah Bradford Samson simply could not provide for her brood and it became necessary for her to "bound out" some of the children. Deborah, aged five, was taken by a spinster and she was then sent to work in the home of the elderly widow of the Reverend Peter Thatcher. Some months later, Deborah was taken to the daughterless home of a Middleborough farmer, Deacon Jeremiah Thomas, the proud father of no less than ten sons.
There Deborah spent about ten years, growing to be almost five foot eight inches tall, almost a foot taller than the average woman of her day, and taller than the average man. Hours of strenuous farm work broadened her shoulders and hardened her muscles. While doing these chores she dressed in male clothing. As customary with farm girls of the era in her circumstances, she received no formal schooling. Being an intelligent, spirited person who refused to accept second class citizenship she obtained an education by having the Thomas boys review their studies with her each evening after they returned from school, and the laborious farm chores were done for the night.
When Deborah became eighteen, she secured a job, of all things, as a school teacher! The one room school house in which she taught is still existent today, part of a neat Cape codder in Middleboro. She supplemented her income by spinning and weaving at various homes and at Sproats Tavern, a gathering place for the men who discussed the battles of the Revolutionary War and the heroic exploits of some local young men, including Ebenezer Sproat, the six foot, six inch giant son of the tavern owner, Ebenezer well on his way to become a Colonel in the Second Massachusetts Regiment.
Patriotism and the love of adventure finally got the best of the tall schoolmarm, and there is inconclusive evidence that she disguised herself as a man and signed Muster Master Israel Wood's sheets as "Timothy Thayer of Carver" but changed her mind overnight and did not report for duty the following day. A scandal of sorts ensued, and the pious Deacons of the third Baptist Church which Deborah had joined sometime before, interrogated her but she would not admit to the 'scandalous' behavior. Things got a bit warmer for Deborah, and a short time later she donned male apparel and walked to Bellingham, Massachusetts where her distant cousin, the Reverend Noah Alden, who had served Deborah's congregation in Middleboro, now had a parish. His parsonage was diagonally across the street from a tavern where recruits from the area were mustered in.
There, on Monday, May 20, 1782, Muster Master Noah Taft looked up from his table into the cold blue eyes of a tall rangy blond young man with a firm jutting jaw and a prominent nose, who identified himself as Robert Shurtliff and stated he wanted to join the army for the balance of the war. Taft paid the youth sixty pounds bounty money, after first deducting his fee, and as Shurtliff signed, Taft may have noticed that he was left-handed and unable to bend the index finger of his left hand due to an old injury. The signature was bold, legible and still exists in Massachusetts records.
Three days later at Worcester, Captain Eliphalet Thorp mustered Shurtliff and forty-nine other recruits into Captain George Webb's Company. Sergeant Gamble marched the volunteers to West Point where the men were given their uniforms and equipment. No such thing as a Physical examination in those days!
Although the last major battle of the Revolution had been fought the previous October when Cornwallis surrendered at Yorktown, a desperate guerilla warfare was still being savagely fought in some areas by determined Tories who refused to give up. The British still occupied New York City and other strongholds.
One of the Tory units was a feared and specially trained band led by Colonel James DeLancy, and several merciless hand to hand struggles took place. In these wild skirmishes Shurtliff demonstrated his courage, strength, loyalty and fighting skill over and over again. Once when his group were ambushed near Tarrytown, Shurtliff suffered a forehead wound from a sabre slash and then was felled by a musket ball in the upper left front thigh. Just before the hapless Americans were annihilated, Colonel Ebenezer Sproat and his soldiers arrived and drove off the DeLancy attackers. Sproat, who had often seen Deborah Samson spinning in his fathers tavern in distant Middleboro, in the excitement of the rescue did not recognize the bloodstained and bleeding soldier as the prim schoolmarm Deborah Samson.
At a field hospital a French doctor bound up the head wound, but was not advised of the thigh injury. When the doctor began to attend another wounded soldier, Deborah limped out of the hospital, and later, with iron nerve, using her knife, managed to extract the musket ball in her thigh. She was some time recovering from her wounds until she was able to rejoin her company.
There is a pleasant legend that "Robert Shurtliff" was among the commando type warriors selected to defend Congress in Philadelphia from disgruntled unpaid soldiers; and while there, became ill, unconscious, and a Dr. Barnabas Binney found that the almost dead soldier boy was in reality an almost dead soldier girl. Binney reportedly had the unconscious soldier carried to his home without reporting his discovery, and there his wife and a nurse named "Mrs. Parker" took care of the soldier until she regained consciousness. It is highly doubtful that Robert Shurtliff was ever in Philadelphia.
Whatever happened, it was discovered that Robert Shurtliff was in reality a woman, and because of 'his' heroic services, an Honorable Discharge was awarded to Robert Shurtliff on October 23, 1783.
Deborah returned to her mother in Plympton, but Mrs. Samson was quite critical of her daughter's army exploits, so Deborah journeyed to the Stoughton home of her aunt, Alice Waters, the wife of farmer Zebulon Waters. Reportedly, she was dressed as a man when she arrived at the Waters farm and Aunt Alice had the impression the visitor was Ephraim Samson, one of Deborah's brothers.
Some time later when 'Ephraim' met Sharon farmer Benjamin Gannett, Deborah decided to discard her male garb and become a female again as she and Benjamin soon became engaged and were married on April 7, 1785.
The marriage was for the most part cursed with poverty, but blessed with three fine children. Son Earl became a Captain in the Militia and a successful business man; daughter Mary married Judson Gilbert and daughter Patience married Seth Gay. Early in their marriage, in spite of their own lack of material things, Deborah and Benjamin adopted an orphan, Susanna Baker Shepard, Deborah no doubt recalling her own unfortunate childhood.
Benjamin Gannett was one of the unfortunate men who try to work hard and efficiently, but never manage to earn enough money to properly provide for their families. The Gannetts lived in a small three room structure opposite the corner of the present East and Billings Streets in Sharon. Money was a constant problem, and there are letters still existing in which Deborah mentions small sums of money she had borrowed from friends. The famous night rider, Paul Revere, now a prosperous man with a foundry and a home in nearby Canton, learned of the financial plight of Deborah. In fact she later borrowed ten dollars from him. Paul felt sorry for Deborah, and felt that she should be given a pension for her services in the war. He was a practical man with excellent connections, and as a result of his efforts, on January 19, 1792, the legislature granted Deborah thirty-four pounds with interest from October 23, 1783, the document bearing a well known signature, John Hancock, who was the Governor at the time.
In a letter dated February 20, 1804 to Congressman William Eustis concerning Deborah's pension, Revere refers to Benjamin Gannett thus: "Her husband is a good sort of man, though of small force in business. They have a few acres of poor land, which they cultivate, but they are really poor."
In 1797 Herman Mann, an imaginative hack writer from Dedham, wrote a far from factual biography of Deborah titled: "The Female Review; Or, Memoirs of An American Lady." The book contained innumerable falsehoods and inaccuracies, Mann even succeeded in misspelling her surname. He unintentionally did one services for posterity. He commissioned Joseph Stone of Framingham (1774-1818) to paint a portrait of Deborah for the frontispiece of the book. The picture, oil paint on paper, about fifteen inches by ten, pasted on wood, is in the John Brown Museum in Providence, Rhode Island. The portrait is far from flattering; Stone was equally as far from being an accomplished artist. But one does get the impression of a woman with calm level blue eyes, rather blonde hair, a prominent nose and a pugilistic chin.
At the time the first known to serve disguised as a man in the war, Deborah scored another first when she became the first professional woman lecturer, billed as "The American Heroine" and according to the March 2, 1802 bill at the Federal Theatre in Boston, "Equipt in complete uniform will go through the manual exercises". Her tour took her to Providence, New York State, various Massachusetts cities, and eased the financial burden at her home.
Things brightened up for Deborah in 1813. Her son Earl married Mary Clark and built a beautiful mansion which still stands at 300 East Street in Sharon. There Deborah made her home in her final years.
Sunday, April 29, 1827 Deborah Samson Gannett died in the upper left bedroom at 300 East Street. She was buried in the nearby Rock Ridge Cemetery, her gravestone located a short distance from the hill on which her grandson George Washington Gay erected a monument to her and the Civil War veterans many years later.
To recount all the myths, misstatements and outright falsehoods about Deborah would take pages. Her true name was Samson, but due to Mann, even plaques and monuments show her name as Sampson, and careless writers and 'historians' have repeated Mann's spelling and foolishness over the years.
Recently, proper research by such scholars as Professor Emil F. Guba and Plympton historian Charles H. Bricknell, has replaced the myths with facts; and historian John Lundvall of Mendon, Massachusetts has deduced why Deborah journeyed to Bellingham to enlist.
One translation of the Samson coat of arms is: "Disgrace Is Worse Than Death." It is not known if Deborah was aware of this motto. But she surely lived up to it!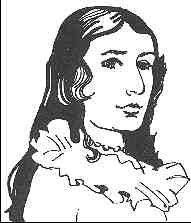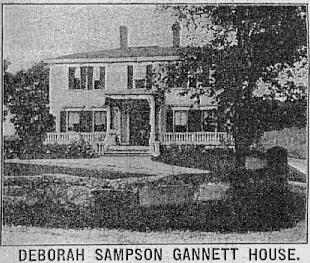 Please send inquires for more info to:
Patrick Leonard
27 Parkside Circle
Braintree, MA 02184

PLEASE READ THE FOLLOWING INSTRUCTIONS CAREFULLY!
1. Please enclose a stamped self-addressed envelope with postage in the amount of $2.00.
Inquiries without envelopes and postage will be discarded.
2. Please enclose a postal money order in the amount of $10.00
to cover the costs of photocopies and preparation of packets.
The Canton Historical Society
Holds no files on Deborah Samson.
This Site Was Created With
Microsoft Front Page 98
10/16/2006